Share0
The art of forex trading is quite complex for those who have no background knowledge about how buying/selling of foreign currencies works. To understand it better and perform considerably well, new forex traders require assistance and guidance from trustworthy sources like actual trading professionals and forex trading guides available both offline and online. These handy guides provide beginners with a comprehensive introduction to the forex market. Through forex trading guides, one can learn tips and tricks associated with the world of forex trading in an easy way that takes less time. With proper knowledge about forex trading, one can meet their financial goals.  
An ideal forex trading guide has the following contents:
Introduction to forex
Reasons why forex got popular
Whether forex is right for you
The procedure of trading forex
Things you would require to trade forex
Forex pairs available in the market
Things to keep in mind while trading
Things to avoid in case of forex
Ways to improve forex trade outcomes
Steps to protect your capital and profit
Implementing a risk management approach
In addition to the aforementioned items, a detailed forex guide would also help new traders understand how to pick time and currency pairs to ensure a profitable result.
But still, there are many instances when following a simple forex trading guide could go wrong. In the following, we would throw some light on this matter and reveal some hard-hitting truths about forex trading guides.
Not all but some forex trading guides are nothing but sponsored articles in which they highlight the significance and efficiency of their brand's product such as a forex trading tool. Reading such guides is a waste of time and also money because in most cases these are not available for free. You would be better off without reading a one-sided trading guide that holds back actual facts which every first-time forex trader needs.
Every forex guide you see on the internet or get recommended to read is simply not supposed to be the best ever guide. Because firstly, if you google the term then you would receive around millions of "best forex trading guides". Secondly, every trading guide is supposed to have the same amount of information but these only differ in layout and the language used for writing. Some guides may also contain illustrative examples which are helpful.
Every trading guide feels like a complete knowledge source for beginners but it is not. There is still a lot to learn about how forex works even though you have read more than one trading guide in your lifetime. So, if you ever come across fellow trading that swears by a guide for its completeness, know that it is impossible to put everything about forex into one guide and call it the ultimate trading guide.
There are some extraordinary trading guides available in the market that can help out forex enthusiasts. But there are also some other trading guides that people tend to avoid only because they are too lengthy. If you ever ask a professional forex trader then they would say that a trading guide about forex is supposed to be quite lengthy due to the sheer amount of knowledge required to comprehend the ups and downs of the foreign exchange market. A great piece of advice is to never ignore a trading guide simply because it is too long to read.
Forex trading guides reveal the best methods to apply while trading market-favourite forex pairs. It trains your mind to spot a winning trade amidst dynamic market conditions through many examples. If a person has no trading strategy strong enough to turn the odds in their favour, then they should consult a trading guide. Since these are full of smart forex strategies that are ready-to-implement, one can have a better chance at making a profit through their own effort.
Forex trading guides can break down the complexities around the forex market and that is one of the many reasons newcomers find it so helpful. Fundamental and technical analysis is explained in an easy format to new traders in these guides. In addition to that, many basic terminologies used in the forex market is explained in detail. Readers can also find various examples of common mistakes made by others to avoid repeating them in their personal live trading account.



Share0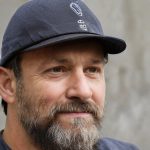 I'm a highly experienced and successful crypto author with over 10 years of experience in the industry. I have written for some of the biggest names in the space, and my work has been featured in major publications such as Bloomberg, Forbes, and The Wall Street Journal. I am a sought-after speaker and commentator on all things crypto, and my work is widely respected by my peers. If you're looking for someone who can provide insights and analysis on the latest developments in the world of cryptocurrencies, you can contact me.