Polygon will form a DAO to enable projects, developers, and the community to build a better DeFi and Web3 ecosystem and take the industry to the next level.
DUBAI, UAE / ACCESSWIRE / August 20, 2021 / Polygon, an Ethereum scaling full-stack solution bringing mass adoption to the Ethereum platform, has today announced plans to create a Decentralized Autonomous Organization (DAO) for the decentralized finance sector (DeFi) and Web3 space. Polygon proposes the DAO to bootstrap DeFi growth and help onboard the next 100million users to Polygon.
With the majority of Web 3.0 projects such as Sushiswap, Curve, Aave, Balancer, Kyber already using Polygon's PoS chain as their preferred scaling solution, formulating a DAO was the next logical step to aid collaboration and composability between blockchain-based systems – two crucial facets for the success of Web 3.0.
Now, with the addition of Zk-rollups set to unlock full network scalability, Polygon's mission to onboard 100 mln+ users via a wholly scalable ecosystem DAO can finally be launched. The DAO will move Polygon beyond its Proof-of-Stake (PoS) ties and harness its SDK and rollup chains to become a cross-chain protocol embracing the totality of Web 3 under one platform.
Polygon will be leveraging a portion of their $100 million #DeFiforAll Fund to bring the DAO to reality. The fund was created to make decentralized finance (DeFi) more accessible and onboard more end-users, aligning strongly with the ethos of the proposed DAO.
A DAO is a blockchain-based organizational model structured so that control is spread out throughout the organization, rather than hierarchical. DAOs are intended to eliminate centralization from essential operations. Instead, they allow organizations to govern via a distributed community of users and administer decisions through self-executing rules encoded via smart contracts.
Cryptographic instructions are automatically carried out when certain conditions (predetermined by members) are triggered. Instead of having to trust one individual or entity to make decisions or take actions on behalf of others, members typically use governance tokens – such as Compound, Badger, and BarnBridge – to vote on important matters.
The result is higher levels of transparency, cost savings, and decentralized decision-making.
Polygon is no stranger to building decentralized organizations, having already announced a $10M DAO with 0x protocol to fund projects that use 0x APIs on Polygon. The newly Web 3 proposed Ecosystem DAO will be a natural extension to build a larger ecosystem and onboard the next 100 mn+ users to Ethereum.
Polygon's overarching intention is to decentralize specific internal decision-making and invite the community to have a say in the ongoing development of the Polygon DeFi sector. The venture also intends to foster greater cross-collaboration and compatibility within community projects.
Polygon aims to engage both the community and developers through an incentivized governance system. An incentive mechanism will arrive in the way of a bespoke governance token that will allow holders (community members) to vote on proposals that shape the future of the protocol and govern the DAO. The governance token is expected to be airdropped to loyal Polygon ecosystem users.
The lines between DeFi, NFT, and Gaming are increasingly blurring – as seen by native projects like Cometh Games and AaveGotchi. Polygon's software development kit (SDK) already allows developers to build and scale their chain, securing the network via their own validators or Polygon's validators. Sports prediction platform SportX recently launched SX Network and will be going live very soon as the first Polygon project to do so. To scale solutions via the SDK requires multiple integrations with Chainlink, TheGraph, wallet integrations and on/off ramps, etc. These could be jointly funded by both projects via this DAO – opening up new collaborative inroads for funding and growth.
A range of polygon-integrated projects have already been approved to form the Ecosystem DAO, including Chainlink, a decentralized blockchain oracle network; QuickSwap, a permissionless decentralized exchange (DEX) based on Ethereum, and powered by Polygon Network's scalability infrastructure; SushiSwap, an Ethereum-based decentralized exchange that lets you trade a wide range of tokens; and Aave, the biggest lending market on Polygon.
'Chainlink powers the DeFi economy through high-quality decentralized oracle networks that deliver external data and off-chain computations across various chains. With Polygon entering a new phase of increased decentralization, we are glad to support the growth of the smart contract ecosystem and help grow DeFi and Web3 together,' stated Daniel Kochis, Head of Partnerships at Chainlink Labs.
'Polygon's DeFi success has been instrumental in growing QuickSwap to a premier DEX with more than 1B TVL. QuickSwap is glad to join and contribute to Polygon Ecosystem DAO as one of the core members to drive decision-making and involve our Quickswap community. Looking forward to this!!' said Sameep Singhania, CTO of Quickswap.
Lending markets and established decentralized exchanges (DEX) are the foundational blocks of DeFi ecosystems, and many dapps build on top of these platforms. By including them in the decision-making process, Polygon invites new projects to make use of the ecosystem's DeFi legos and build entirely new and unique models of DeFi protocol on Polygon.
Polygon will be evolving the Ecosystem DAO initiative in the coming weeks and months. For now, Polygon has started to piece together the initial framework of the governance structure, whilst it asks for the community's feedback to help shape and build the foundations upon which the DAO will stand.
Polygon would love to get community feedback on how to move ahead. Please drop your thoughts here in the official Telegram announcement channel. Polygon advocates and the Polygon team would love to get the community's ideas on how to scale going forward. Visit https://forum.polygon.technology/ to stay updated on the progress.
About Polygon
Polygon is the first well-structured, easy-to-use platform for Ethereum scaling and infrastructure development. Its core component is Polygon SDK, a modular, flexible framework that supports building and connecting Secured Chains like Plasma, Optimistic Rollups, zkRollups, Validium, etc, and Standalone Chains like Polygon POS, designed for flexibility and independence. Polygon's scaling solutions have seen widespread adoption with 450+ Dapps, ~350M txns, and ~13.5M+ unique users.
If you're an Ethereum Developer, you're already a Polygon developer! Leverage Polygon's fast and secure txns for your Dapp, get started here.
Website | Twitter | Ecosystem Twitter | Studios Twitter | Reddit | Discord | Telegram | Instagram
For more information, please contact:
Pedro Park
Crypto land PR | http://cryptolandpr.com/
SOURCE: Polygon technology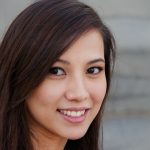 I'm a professional writer specializing in the field of cryptocurrencies. My work has been published in numerous online and offline publications which has made me one of the leading authorities in this industry. In addition to my work as an author, I'm also a highly sought-after speaker on the topic of cryptocurrency investing. I have given talks at some of the world's most prestigious financial institutions, and my advice is regularly featured in the media.