Opensea has been the most popular exchange in the crypto world in 2021. The emergence and continuous boom of NFT have given it a trading volume that surpasses other leading exchanges such as Coinbase, Binance, etc. Despite that, it has been late in issuing tokens and there is a rumor that it might have an IPO, both of which have subjected Opensea to criticism, and led to the possibility of SOS "DAO plan" for Opensea users.
Crypto users have long been expecting a new OpenSea. Although it is a good idea to fork Opensea in the name of DAO, there has been a lack of action. Opensea has been stagnant in updating its product features for a long time.
The author observed that OpenMeta, which was recently launched in BSC, can be an ideal substitute of Opensea. Invested and incubated by Mdex Foundation, OpenMeta seeks to build an NFT trading platform with high liquidity, and become the "OpenSea" in the BSC chain to the current problems of high entry barriers and high transaction cost for NFT users. In the following, I will elaborate on several advantages of OpenMeta for you.
"0 Gas fee for NFT minting"
The main cost for users when making NFT transactions stems from NFT minting and smart contract interactions. On Ethereum, the fees for these two operations in one transaction can be as high as US$200. According to TokenView, since the implementation of EIP-1559, OpenSea has been at the top of the ETH burning ranking list, accounting for 6.4% of the total burning volume and recently the figure has risen to 18%.
OpenMeta's optimization measures to solve this high-cost problem is to dissolve the separation of minting and trading, thereby eliminating the cost of Mint NFT for users and creators. For creators, NFT is a form of storage that comes after their artwork is generated and they do not have to mint one before the NFT transaction is confirmed. In terms of users, OpenMeta displays a variety of NFTs on the platform, and only when a user wants to buy them will NFTs be minted and traded. This "no-gas-fee minting" model greatly lowers the threshold of participation for users, who can save part of the cost minting NFT, thereby partly avoiding the risk caused by "poor marketing" and undesirable sales.
This mechanism also gives OpenMeta the characteristic of being an incubator where creators can focus on producing artworks and mint NFTs after they receive ensured market recognition. Imagine what would happen if Ghozali Ghozalu, the recently popular Indonesian influencers upload their selfies on OpenMeta? Undoubtedly, their selfie NFTs will bring them a higher profit.
The lowest transaction fee of all NFT exchanges
Another part of the cost users' NFT transactions is to pay the transaction aggregation fees to the platforms. Unlike NFT exchanges where transactions are frequent and fees are often as low as 0.1%, transaction fees in the art field have always been high. Be it for traditional auction houses or an NFT exchanges, they will charge up to 5-15% transaction fees.
In comparison, OpenMeta only charges a 2% fee on the transaction amount, which is the lowest compared to mainstream NFT exchanges.
| | | | | |
| --- | --- | --- | --- | --- |
| | Transaction fee | Fee for repeated transactions | Royalty fee | Gas fee |
| OpenMeta | 2% | 2% | Creators decide | No gas fee |
| OpenSea | 2.5% for normal products7.5% for game props | 2.5% for normal products7.5% for game props | Creators decide | Creators share the minting and gas fees |
| Rarible | 2.5% | 2.5% | Creators decide | Creators share the minting and gas fees |
| SuperRare | 15% | 3% | 10% | Creators share the minting and gas fees |
| Foundation | 15% | 10% | 10% | Creators share the minting and gas fees |
OpenMeta is a threshold-free NFT trading platform where anyone can use OpenMeta's services to freely mint, list and trade NFTs. Each creator has a high degree of autonomy to set the percentage of royalty fee for their works. This customization function is similar to but still differs from OpenSea's. That is, OpenMeta's royalty revenue is immediately sent to the creators after the transaction is completed, instead of OpenSea's monthly settlement model. This difference, which seems minor, is significant for NFT creators as it allows them to get revenue faster.
In addition to the trading section, OpenMeta's NFT display and recording features are very powerful. On OpenMeta's MY NFT page, users can view all NFT assets in their address (list of on sale, all NFTs, created, various creation series, favorite), the list of mystery boxes purchased, as well as NFT transaction records in one click. According to the information revealed by the team, OpenMeta will launch a set of visualization features in the future, such as displaying the market trend of NFT assets, profits from NFT assets, etc, which are very helpful to users.
NFT Primary: a gold mine
NFT Primary is another major feature of OpenMeta. It is the first market for quality NFT projects & Mystery Box. Jointly led by the team and community, it selects projects that can be put on NFT Primary where users can participate and buy NFT to ensure users can enjoy the future value of these projects.
No threshold brings a large number of projects, but the hotness of the NFT market has led to participants of varying qualities. Users on platforms such as OpenSea can only view popular projects through ranking data, which can be manipulated and therefore has limited credibility for users. While on NFT Primary, projects are listed after going through a round of screening. This can better protect investors.
Besides protecting users' benefits, OpenMeta also provides more income with its exclusive NFT staking earning function. NFTs held by users thus are able to flow and generate income.
In the first week of launch, five projects will offer NFT and mystery boxes on NFT Primary, including BabySwap (a decentralized exchange on the BSC chain), HashLand(a P2E game that supports BTC mining), Pokemine (a blockchain gaming platform), Adventure Bunny (a P2E game), and DeFi Warrior (a gaming project combining DeFi and NFT).
BabySwap
BabySwap is a protocol that combines Dex, NFT trading and GameFi. Deployed on BSC chain, it boasts a TVL of $284 million and over 80,000 addresses holding its platform tokens, ranking among the top 10 on BSC. It has won several awards in the CoinMVB program.
HashLand
HashLand is a P2E game based on the famous IP "I am MT". The game NFT issued by HashLand not only can be used to mine the in-game token HC, but also embodies a certain amount of bitcoin mining hash. Holders can participate in the dual mining of BTC and HC. Its transaction volume was ranked in the top three in the Binance NFT market upon its launch.
Pokemine
Pokemine is a blockchain game aggregation platform on BSC chain, supporting various types of blockchain games and introducing many traditional game developers into the crypto world. The first game Pokemine launched on the platform is developed by the developer Join Games studio Hanoi office based on "Pocket Monsters".
Adventure Bunny
Adventure Bunny is a fun and relaxing adventure game. Players can collect and train adventure bunnies to travel to major cities around the world and earn money in the process. The game is a derivative of the BunnyPark exchange, and BunnyPark is ranked 17th in the BSC chain in terms of TVL.
DeFi Warrior
DeFi Warrior is a DeFi x NFT Play2earn blockchain game with an engaging crypto galaxy story. DeFi Warrior transforms various different blockchain networks (e.g. Bitcoin, Ethereum, etc.) into a planet and NFTs and turns tokens into characters. Players build their mining factories through their characters and fight bosses or enemies to gain rewards. The uniqueness is that the combating power of characters in the game will fluctuate according to token prices, making it highly playable.
Dedicated to building an "OpenSea" on BSC
OpenSea provides the NFT infrastructure for the Ethereum network, making it the first choice for NFT issuance and sales. It is the most liquid trading venue, a personal gallery for crypto artists, and the origin of crypto native artworks. Its existence has become an industry benchmark, almost to the extent that OpenSea must be talked about when discussing about NFT. Looking up the achievements by OpenSea, OpenMeta seeks to play a similar role on BSC. Up till now, it has developed products and technologies around this goal.
0 gas fee for NFT minting gives crypto creators a better environment to create without the hassle of cost, which creates favorable conditions for the emergence of new phenomenal NFTs. After all, the native NFT works have the strongest life.
NFT Primary and NFT Mining, on the other hand, are designed to serve traders and gather more users to become the NFT trading hub on the BSC chain.
Overall, compared to OpenSea, OpenMeta provides a platform that allows users to trade NFT at low cost, and better protects their benefits. It also boasts more innovative features that empower NFT. Working to realize the three major goals of lower frictional trading loss, better investment environment, and higher liquidity, OpenMeta will create the best and most advanced NFT trading platform in the new market environment.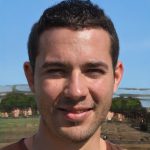 I'm known as one of the best Crypto Authors in the market. My work has been featured in numerous publications, including The Wall Street Journal, Forbes, and Barron's. I'm a regular contributor to CoinDesk and have been a guest on CNBC, Fox Business, and Bloomberg TV.