The Onino project team is developing a custom interconnected wallet
with the ability to connect to any blockchain ecosystem and the function of linking data to identity.
Onino is a solution that allows users to control all their crypto-assets in different circuits with a single application and, with this application, be able to link meta-information or personal information to the desired wallet.
The Onino ecosystem will be based on a basic dual-chain, layer one architecture. The plan is to run two blockchain networks – one for transactions and one to store user data. As a result, user data will be protected and readable by third parties only if the data owner allows it.
The main product of the Onino ecosystem is the ONINO wallet, with which it will be possible to join any user wallet in any network and have a centralized display of all digital assets, such as tokens and NFTs. This wallet can be verified, which will give the user access to services. requiring KYC.
The Onino ecosystem will allow users to:
Confirm their identity in the digital space, while controlling the level of access
Store assets and documents digitally in the Onino wallet
Use insurance policies based on smart contracts
Selectively share data with third parties while preserving the necessary confidentiality
Create digital analogues of any object, allowing you to determine its authenticity and true owner
The platform's native token is $ONI, based on Binance Smart Chain, in the future the token will be transferred to Onino's own blockchain. The token has a BuyBack and Burn mechanism.
The team conducted a successful seed round of investment and completed the acceptance of applications for the presale of the token, which will take place on January 8, 2022. The launch of the $ONI token on DEX will take place on January 22, 2022.
If you are interested in this product, you can learn more about it on the official resources:
Website: https://www.onino.io/
Telegram: https://t.me/oninoofficial
Twitter: https://twitter.com/onino_io
Medium: https://medium.com/@OninoOfficial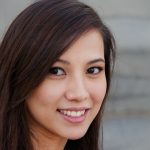 I'm a professional writer specializing in the field of cryptocurrencies. My work has been published in numerous online and offline publications which has made me one of the leading authorities in this industry. In addition to my work as an author, I'm also a highly sought-after speaker on the topic of cryptocurrency investing. I have given talks at some of the world's most prestigious financial institutions, and my advice is regularly featured in the media.