The team at Meme Kong is excited to introduce a new cryptocurrency with a mission to become king of all meme coins. The coin has been created by an enthusiastic and skilled group of enthusiasts who aim to change the standard for meme coins.
Meme Kong places a strong focus on community, both in the digital sphere and in the "real world". Operating with integrity, transparency, and respect, Meme Kong offers a hybrid experience that delivers the best of both community and practical benefits for its users. Community members benefit from utilities that recognize the notoriety and status of each individual on the blockchain, as well as from an investment in the longevity of the coin.
Whereas most meme coins are short-term products based on hype, Meme Kong and Founder Chris Thomann want the coin to have real staying power. Meme Kong has already achieved impressive branding within the music industry, metaverse P2E game, and its own super Car Rally.
The team at Meme Kong recognizes the importance of factors such as social media, community engagement, and influencer-created hype for meme coins, but also understands that these things can be improved upon.
Some of the ways that Meme Kong has differentiated itself from other meme coins include:
A fully-doxxed Founder and Project Managers right from the start;
24/7 voice chat through Telegram for greater levels of communication, community engagement, and accountability;
implementing real utility and collaborating with large projects; and
an incentivized social engagement app with rewards and the chance to earn by playing a game.
Utilities offered by Meme Kong include a VC Launchpad, Metaverse integration, and multiple Play to Earn games.
Meme Kong Founder Chris has an extensive background in business, finance, and crypto. At just 20 years old, he became a successful stockbroker and has built multiple businesses over the last 20+ years, achieving success and growing a significant network of contacts in both traditional business and crypto spaces. The doxxed Meme Kong team counts as its members multiple talented, experienced, and skilled individuals who are all passionate and driven about making Meme Kong a community and the king of all meme coins. Operating around the world and in multiple time zones, the team keeps Meme Kong running 24/7.
Meme Kong has launched on the Ethereum network, making it accessible on the most well-known, established, and secure blockchain. One of the aims of the team is to bridge Meme Kong to multiple other safe and secure blockchains in the future, fulfilling the mission to ensure every Ape eats.
Find out more about Meme Kong on their website  Memekong.io.
Powered by NextBigMint.com
Press enquiries can be directed to Anri Davids via LinkedIn or Twitter.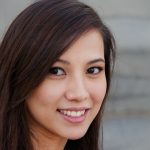 I'm a professional writer specializing in the field of cryptocurrencies. My work has been published in numerous online and offline publications which has made me one of the leading authorities in this industry. In addition to my work as an author, I'm also a highly sought-after speaker on the topic of cryptocurrency investing. I have given talks at some of the world's most prestigious financial institutions, and my advice is regularly featured in the media.