In the next decade, we will see a shift from the internet to the metaverse – a virtual reality where people can create their own avatars and interact with each other, and Agoraverse has taken the next step to make that a reality. 
The Agora is a shopping mall where businesses, NFT ventures, and influencers may promote and sell their items or services in true Web 3 style.
Agoraverse is a community-driven network for eCommerce where buyers and sellers can transact directly with each other free from fraud, misrepresentation or deception.
Agoraverse is built on top of blockchain technology which enables them to provide security, transparency, efficiency and speed when transacting between buyers.
The marketplace will be partially powered by the $AGORA token, which will also be used for staking rewards, creator rewards, cashback and more.
Tokenomics and its applications in their Metaverse
Agoraverse's tokenomics model is designed to create value for all participants in the ecosystem: creators, curators, voters, sponsors and token holders. 
The Agora marketplace will be a place where anyone can buy or sell NFTs from anywhere in the world. This means that you can sell your own digital assets like artwork, music, clothing designs and jewelry and much more.
Agora is not just another marketplace for buying and selling virtual assets; it is a fully-fledged shopping mall with rich features that allow users to interact with each other in new ways. You can connect with other users through our chatting features or create your own community within the Agora.
The AGORA Token will be able to be used to buy NFTs or material items within the Agora Metaverse.
The $AGORA token is the shopping currency of the Agora marketplace. It is a key component of the Agora ecosystem and will be used to purchase goods from partnered merchants who have listed their products on the Agoraverse platform.
$AGORA will also contribute to the development of this big endeavor. It will reward users, producers, and holders for many years to come.
Token Distribution
Total supply: 1 000 000 000
Initial supply : 460 000 000 (46%)
Release timeline: 4 years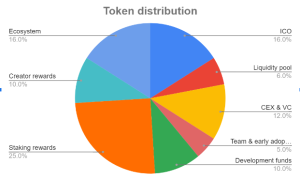 In order to further fund their initiative, the Agoraverse team will also hold an Initial Coin Offering on the 3rd of June 2022. 16 percent of the tokens will be sold in order to provide long-term finance for the project. 40% of the total money raised will go into liquidity pools to maintain a stable and healthy token that can provide income to their holders.
By holding the Access Card NFT, project holders express their dedication to the initiative. The Agoraverse team wants to reward them for it. Therefore, customers will be able to stake them on their website to gain $AGORA.
Cutting-edge technology
We are living in the era of digital economies and virtual worlds. With the rise of blockchain technology, we are now able to create a richer and more immersive experience for users. 
Agora's mission is to bring fairness back to the retail industry by creating a marketplace where consumers have full control over their data, which can be used to build more personalized experiences with retailers. 
They are building a revolutionary platform that will enable anyone to buy and sell real goods alongside digital ones. Their vision is to bring back the joy of shopping, but with a modern twist: it's no longer about spending your energy at malls, but about living a completely new experience. And it's not just about NFTs anymore – their platform is the bridge to the metaverse for traditional business ventures.
The Team Behind Agora
The Agora team has years of experience building real-life communities and businesses. They have been working together for several months on this project and are excited to share it with the world.
Their goal is to create an ecosystem that will allow everyone to participate in a new way of shopping — one that combines the best of both worlds — online and offline.
The Agora team is composed of professionals from diverse backgrounds with experience in the blockchain industry, retail industry, eCommerce industry, advertising industry, and more.
The world is moving towards a digital economy, and we are at the forefront of this change with our innovative technology and solutions. They have built a team of talented individuals who have an immense drive to create something truly special. Their team consists of designers, developers, marketers and product managers who are passionate about what they do.
Founders
Oscar Bellei
Co-Founder and Project Manager
Amaury Lentengre
Co-Founder and Strategy Manager
Claude Jehl
Co-Founder and Lead 3D Designer
Léo Biewer
Co-Founder and Creative Director
Transparent And Active Team, Focused On The Future
They are a team of experienced developers, designers and marketers who are focused on creating a unique experience for customers that can't be found anywhere else. They will build the most advanced shopping platform based on blockchain technology, which will unite sellers and buyers from all over the world into one single ecosystem.
Their main strength lies in the fact that they are a transparent and active team which is able to respond quickly to the needs of its users. This approach will allow them to achieve their strategic goals in the shortest possible time frame and develop a strong brand that will be recognized by all people who are interested in cryptocurrency.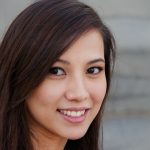 I'm a professional writer specializing in the field of cryptocurrencies. My work has been published in numerous online and offline publications which has made me one of the leading authorities in this industry. In addition to my work as an author, I'm also a highly sought-after speaker on the topic of cryptocurrency investing. I have given talks at some of the world's most prestigious financial institutions, and my advice is regularly featured in the media.