The 5th edition of the Crypto Expo Dubai by HQmena is planned to take place on September 20th and 21st, 2023 at At Festival Arena, Dubai Festival City.
This edition's main themes will be exchanges, ICO, payment solutions, security providers, web3, liquidity providers & NFTs, etc. With A-list speakers, and some of the industry's top-level experts, providing the most steadfast insights.
Crypto Expo Dubai will celebrate a great milestone and aims to significantly contribute to the refinement of blockchain technology globally by delivering ideas and future forecasts on a remarkable platform by connecting with some of the most influential blockchain leaders.
The Exhibition will feature 10000+ Traders and Investors, 60+ speakers, 70+ sponsors, 40+ media partners, and more than 100 Crypto Companies.
There will be an opportunity for one-on-one meetings between investors and blockchain startups during these two-day events.
At the end of this amazing two-day exposure, an Awards Ceremony will be organized to cheer the crypto experts and companies that participated in the event.
With this event, attendees will be able to comprehend, achieve, and also exchange insights and knowledge by picking up some first-hand skills from market experts with an opportunity for B2B & B2C communication. An enormous advantage of Crypto Expo Dubai is the excellent networking opportunities that originate due to the casual environment.
Book your ticket now at https://cryptoexpodubai.com/.
Don't let this chance pass you by!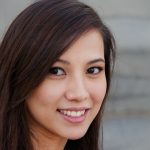 I'm a professional writer specializing in the field of cryptocurrencies. My work has been published in numerous online and offline publications which has made me one of the leading authorities in this industry. In addition to my work as an author, I'm also a highly sought-after speaker on the topic of cryptocurrency investing. I have given talks at some of the world's most prestigious financial institutions, and my advice is regularly featured in the media.