The legendary event, known as Crypto Whales Meeting Point, brings together over 7,000 visitors from 120 countries on October 24-25.

Global crypto investors, funds, government officials, miners, developers and promising startups come together in Dubai to shape the future of cryptocurrencies and Web3 at the 11th Blockchain Life Forum.
Get details and buy a ticket:
https://blockchain-life.com/asia/en/ 
More than 80 world-known speakers from the innovative companies are going to share their analytics and world-changing ideas. Among them:

H.E. Justin Sun (Founder of TRON)

Alexander Chehade (General Manager in Binance)

Reece Merrick (Senior Director at Ripple)

Miriam Kiwan (VP of MENA at Circle)

Fred Thiel (CEO of Marathon Digital Holdings)

Sergei Khitrov (Founder of Jets.Capital and Listing.Help)

Xinxi Wang (Co-Founder of Litecoin Foundation)

Tone Vays (Trader, Economic Trends Expert and Analyst, ex-VP at JP Morgan Chase)
What else to expect: 
Over 150 leading companies at the expo (top exchanges, mining companies, startups and etc)

Startup Pitch with Tier-1 funds as jury and attendees in conference hall

Unique online app for finding contacts and vacancies in the crypto industry – Networking 2.0.

Quick acquaintances in the Speed Networking area and many other formats for new connections

Legendary AfterParty in one of the best world clubs

One of the largest independent awards – Blockchain Life Awards 2023

A huge number of side events around the dates of the event
Hurry up and buy your ticket now: https://blockchain-life.com/asia/en/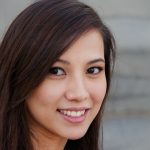 I'm a professional writer specializing in the field of cryptocurrencies. My work has been published in numerous online and offline publications which has made me one of the leading authorities in this industry. In addition to my work as an author, I'm also a highly sought-after speaker on the topic of cryptocurrency investing. I have given talks at some of the world's most prestigious financial institutions, and my advice is regularly featured in the media.