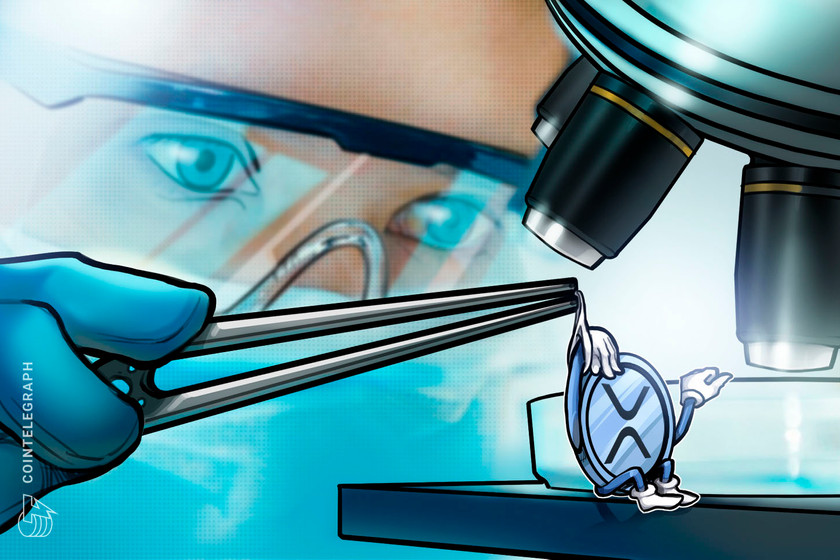 Ripple blockchain's native token, XRP, could make a full bearish price swing against Bitcoin (BTC), per a classic technical indicator.Dubbed as Head and Shoulders (H&S), the pattern develops when an asset forms three peaks atop a common baseline. The outside peaks, known as Shoulders, are close in height, while the middle one, called the Head, is the highest.The H&S pattern is completed when the asset breaks below its baselines support, with high volumes, confirming a negative breakout. The so-called neckline also serves as the most common entry point for bearish traders as they target deeper downside levels. Though not every time, an H&S pattern's profit target comes to be equal to the distance between the pattern's high point and its neckline.All-time low aheadPeter Brandt, CEO of Factor LLC — a global trading firm he established in 1980 — sees the XRP/BTC instrument painting an H&S pattern. In a tweet published early Friday, Brandt raised speculation that the bearish indicator might prompt XRP to turn into "a tidal wave" against Bitcoin. The veteran trader added:"Completion of the [H&S pattern] would set [XRP/BTC] target at all-time-lows."XRP has broken below the H&S neckline with strong volumes. Source: TradingView, Peter BrandtThe total distance between the H&S pattern's top and its baselines comes out to be around 1,794 satoshis. Meanwhile, the neckline support coincides with 2,120 satoshis. Therefore, the profit target in XRP/BTC's case is (2,120–1,794) — i.e., 326 satoshis.Support levels aheadBut as XRP/BTC approaches its record low levels, the pair would still need to pass through a series of strong support levels.XRP tests 200-day simple moving average as its first line of support. Source: TradingViewThe XRP/BTC exchange rate bounced off its 200-day simple moving average (200-day SMA; the saffron wave) support at 1,696 satoshis. Should the pair sustain above the wave, the likelihood of retesting the H&S neckline around 2,120 satoshis is high. Meanwhile, a close above 2,120 satoshis would invalidate the H&S structure.On the other hand, breaking below 200-day SMA exposes XRP/BTC to the next line of support near 1,555 satoshis. The level was instrumental in pushing the pair up by more than 170% in November 2020. Nonetheless, its Volume Profile shows a weaker trading activity in recent history, raising possibilities that it won't be able to handle strong selling volumes as the H&S breakout accelerates.The last line of defense, per the Volume Profile indicator, sits at 847 satoshis, more than twice above the H&S profit target of 326 satoshis.XRP/USDAgainst the United States dollar, XRP continued trending lower in its months-old descending channel pattern, while promising short-term upside opportunities. XRP bounced off its lower descending channel support on June 22. Source: TradingViewThe XRP/USD rebounded by up to 44.53% after testing the Channel's support trendline on Tuesday. The pair's move uphill had it test $0.69 as its interim resistance as bulls targeted an extended push toward $0.78.Related: Price analysis 6/23: BTC, ETH, BNB, ADA, XRP, DOGE, DOT, UNI, BCH, LTC$XRPReclaiming $0.63 is cool but $0.79 will be the real test.Let's see if $BTC allows price to even get close to $0.79 in the short term… pic.twitter.com/PhHR7OJCQQ— Posty (@PostyXBT) June 25, 2021
The $0.69 level has served as the resistance between November 2020 and April 2021. Meanwhile, the $0.78 level capped XRP/USD from extending its downside bias throughout May 2021.The views and opinions expressed here are solely those of the author and do not necessarily reflect the views of Cointelegraph.com. Every investment and trading move involves risk, you should conduct your own research when making a decision.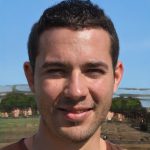 I'm known as one of the best Crypto Authors in the market. My work has been featured in numerous publications, including The Wall Street Journal, Forbes, and Barron's. I'm a regular contributor to CoinDesk and have been a guest on CNBC, Fox Business, and Bloomberg TV.