The price of XRP saw a 55% breakout over the past two days as the sixth-ranked cryptocurrency by market capitalization has renewed its focus on the creation of a cross-border payment network that is inclusive and sustainable. Data from Cointelegraph Markets and TradingView shows that XRP dropped to a low of $0.566 in the early hours on April 4 before a wave of trading volume helped lift its price to a high of $0.877 within the last few hours.XRP/USDT 4-hour chart. Source: TradingViewThe uptick in trading volume was sparked after Ripple posted a blog titled "Creating a More Financially Inclusive and Sustainable Future" that discussed how the project has partnered with "mission-driven financial technology companies, leading universities, NGOs, foundations and social entrepreneurs to create greater economic fairness and opportunity for all."A second wave of buying took place on April 5 after Ripple posted the following announcement detailing its most recent acquisition designed to enhance its cross-border payment capabilities: #ICYMI – We've announced our acquisition of 40% stake in cross-border #payments specialist @Tranglo. Details on our recent announcement here. https://t.co/3YQPtNGrwF— Ripple (@Ripple) April 5, 2021
Combined, these recent announcements have led to a 257% increase in XRP trading volume over the past two days, from an average 24-hour volume of $5 billion on April 4 to $18.4 billion traded on April 5. While this rally caught many traders by surprise, VORTECS™ data from Cointelegraph Markets Pro began to detect a bullish outlook for XRP on March 31, prior to the recent price rise. The VORTECS™ Score, exclusive to Cointelegraph, is an algorithmic comparison of historic and current market conditions derived from a combination of data points including market sentiment, trading volume, recent price movements and Twitter activity.VORTECS™ Score (green) vs. XRP price. Source: Cointelegraph Markets ProAs seen in the chart above, the VORTECS™ Score for XRP climbed into the green and registered a high of 67 on March 31, roughly four days before the price began to spike. The VORTECS™ Score also rose significantly alongside the price increase on April 5, reaching a high of 84 at the time of writing. Previous backtesting of the VORTECS™ system indicates that based on its rising score, the price of XRP may still have further upside to go, as trading and Twitter volumes continue to show significant increases. The views and opinions expressed here are solely those of the author and do not necessarily reflect the views of Cointelegraph. Every investment and trading move involves risk, and you should conduct your own research when making a decision.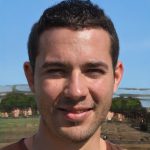 I'm known as one of the best Crypto Authors in the market. My work has been featured in numerous publications, including The Wall Street Journal, Forbes, and Barron's. I'm a regular contributor to CoinDesk and have been a guest on CNBC, Fox Business, and Bloomberg TV.