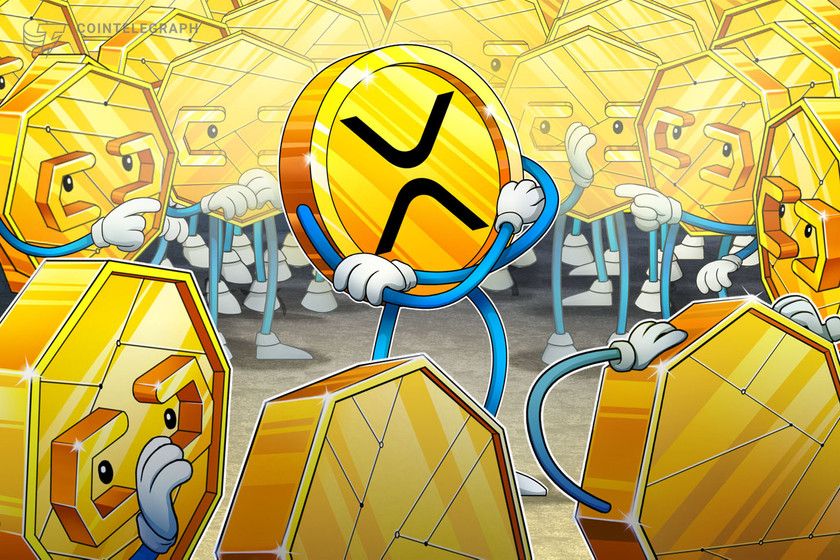 Ripple's XRP token could hit $1 in the coming days, according to a classic technical chart setup.Dubbed a "double bottom," the trend reversal indicator appears after the price bottoms out at a level, rebounds toward a higher resistance level, and then pulls back to or near the first bottom level — only to rebound again to the previous resistance line (also called the "neckline").Should the price close above the neckline, an extended move upward is anticipated, the length of which equals the total height between the neckline and the bottom level. It appears that XRP is closer to executing the pattern entirely, as shown in the chart below.XRP double bottom setup in play. Source: TradingViewXRP/USD formed the first bottom at $0.65 on June 22 and rebounded toward its neckline resistance at $0.75. It fell again to log the second bottom level at $0.51, followed by another retracement toward the $0.75 resistance and a subsequent breakout.In other words, XRP has a decent chance to test $1 as its double bottom pattern's profit target. In fact, research conducted by Samurai Trading Academy shows that double bottoms have a 78.55% success rate.On the flip side, XRP's daily relative strength indicator (RSI) alerted about its interim excessive valuations. At 72.29, the RSI reading was two points into the overbought region, hinting at an imminent sell-off period ahead. FundamentalsXRP price surged by 77.39% to $0.91 after bottoming out at $0.514 on July 20. A majority of its gains came in the wake of a marketwide upside rally, led by the euphoria surrounding Ethereum's milestone software update.The ETH/USD exchange rate surged 89.13% to $3,235 after bottoming out on the same date as XRP, July 20, at $1,718.41. As a result, it appears XRP merely tailed the crypto market trend, thanks to its 0.69 positive correlation efficiency with Ether (ETH), as per the 30-day average data collected by CryptoWatch.SEC vs. Ripple updateIn the latest series of events, the United States Securities and Exchange Commission (SEC) failed to turn up internal documents despite two orders from Judge Sarah Netburn on request from the defendant, Ripple Labs.Ripple Labs filed a motion in early June to compel the SEC to turn over its internal communications regarding XRP's rival cryptocurrencies Bitcoin (BTC) and Ether. Netburn approved the motion, but the SEC did not deliver a single document.Financial Feeds noted that Netburn can order monetary sanctions against the SEC for not complying with a court order. More so, she can even dismiss the U.S. securities regulator's case against Ripple Labs should the former remain uncooperative.Related: SEC wants 'terabytes' of Slack communications from RippleMeanwhile, SEC Chairman Gary Gensler asserted in his response to Senator Elizabeth Warren that its means to determine whether a crypto asset is a security or not is clear, adding that:"The SEC has taken and will continue to take our authorities as far as they go. […] We haven't yet lost a case."I find it funny He pointed out they had never lost a case. That is because most don't have the capital or willing to risk everything to continue to fight a rigged fight. Unfortunately for @SECGov they have Met their match with @Ripple— JIM MARSHALL XRP (@jimmars74259096) August 11, 2021
The SEC vs. Ripple lawsuit, which started in December 2020, damaged XRP's investment prospects. XRP's value fell by almost 80% in a month (to $0.168). It also faced delisting across regulated exchanges, including Coinbase, Bitstamp, Crypto.com, OKCoin, Wirex and others.The views and opinions expressed here are solely those of the author and do not necessarily reflect the views of Cointelegraph. Every investment and trading move involves risk, and you should conduct your own research when making a decision.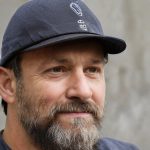 I'm a highly experienced and successful crypto author with over 10 years of experience in the industry. I have written for some of the biggest names in the space, and my work has been featured in major publications such as Bloomberg, Forbes, and The Wall Street Journal. I am a sought-after speaker and commentator on all things crypto, and my work is widely respected by my peers. If you're looking for someone who can provide insights and analysis on the latest developments in the world of cryptocurrencies, you can contact me.