Bitcoin price plummeted faster and lower than anyone expected, leaving behind a trail of liquidations and investors in shock. Crypto prices across the board tanked by more than 50%, and in most cases have already rebounded by at least 25% of what was lost.
The sudden rollercoaster after such a steep ascent makes sense, sending volatility soaring. Except even with this much mayhem across the market right now, it is still nothing compared to what the cryptocurrency is used to. This fact could suggest that the bull market has only just begun with the latest crash.
Comparing Crypto To A Thrill-Filled Theme Park Ride
Theme parks can be a blast. Rollercoasters are especially fun, but definitely can give you a good scare. The ride starts slowly, slow building and rising in a methodical manner to keep anticipation climbing as heights increase.
Once you get high enough, it is hard not to stop paying full attention to the ride to get a load of the view. It is in that moment when the momentum turns and in a flash you're back where your started. Sound familiar?
Related Reading | Lack Of "Capitulation" Volume Suggests Bitcoin Is Doomed To More Downside
Bitcoin, like rollercoasters, can have a lot of twists and turns, and this latest crash hasn't been very different than the cryptocurrency's usual behaviors.
The last year of "only up" has been a lot more unusual. Bitcoin usually rises and falls, wiping out 60 to 70% from the price per coin and market cap. It is only now with a mere 50% crash that volatility is picking up, suggesting either further collapse, only the start of the bull run, or possibly both scenarios.
Historical volatility suggests that the Bitcoin is only just getting warmed up | Source: BTCUSD on TradingView.com
HODL On: Notorious Bitcoin Volatility Has Only Just Returned
Historical volatility is a tool used to measure – just like it sounds – how volatile an asset is throughout its history. When Bitcoin was in the earliest phases of price discovery, volatility was insanely high, and after the dust settled, it stayed flat for several years.
It wasn't until late 2017 when although prices had appreciated in crypto, the bull market really got going and historical volatility returned to Bitcoin.
Related Reading | Bear Phase Fractal Warns Of Pain, Bitcoin Bull Market To Remain Unbroken
Except it lasted for an even shorter phase than before. Even the small bullish impulse to $14,000 in mid-2019 resulted in more volatility overall in the cryptocurrency market.
Today, even with a massive $28,000 per coin collapse, volatility in Bitcoin is still uncharacteristically low. This latest shock to the market, might only be the start of a storm that's to come. Can you hold on and survive?
Featured image from iStockPhotos, Charts from TradingView.com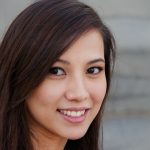 I'm a professional writer specializing in the field of cryptocurrencies. My work has been published in numerous online and offline publications which has made me one of the leading authorities in this industry. In addition to my work as an author, I'm also a highly sought-after speaker on the topic of cryptocurrency investing. I have given talks at some of the world's most prestigious financial institutions, and my advice is regularly featured in the media.