As we find ourselves entangled in a world of memecoins, rug pulls, and endless pump-and-dump schemes, the Web3 space is clamoring for substance. There's a gaping void for projects that not only ride the meme wave but also offer some tangible utility. 
Enter $REKT, a Telegram-based trading bot project, aiming to redefine how we perceive meme tokens. This isn't your run-of-the-mill project; it's a Tier-1 meme project with actual, useful products.
What is $REKT All About?
Launching on Black Monday, October 19 at 9.30 AM NYC Opening Bell time, $REKT is setting sail with a Fully Diluted Valuation (FDV) of $1 million. It's not just another crypto project aiming to cash in on the trading bot hype. 
Instead, it brings a unique blend of a Crash game and UNIBOT to Telegram. What's more? These bots have functionalities that go beyond the norms—think multichain compatibility & swaps, adding LP to liquidity pools, and so on.
While traditional meme coins might give you a good laugh, $REKT is here to give you actual products you can use. The team has built Telegram bots that seamlessly integrate with X and offer features that the market has never seen before.
The Titans Behind $REKT
This initiative isn't going it alone. It has the robust backing of some of the industry's big hitters—Arthur Hayes, Crypto Banter, Coach K, Crypto Daku, and Kyle Chasse, to name a few. With over a hundred other Founders, CEOs, influencers, and prominent figures in the Web3 space behind it, $REKT has already amassed incredible traction ahead of its launch.
Dave Waslen, the CRO (Chief Rekt Officer) for example, has been vocal about his excitement, claiming that the launch comes with many 'gangsters' supporting it. Arthur Hayes's rallying cry encapsulates the sentiment: "Are you f*cking ready to get $REKT?"
Where and When to Buy $REKT
Currently, $REKT tokens are not available for trade on any exchanges listed on CoinGecko. Upon launch, $REKT tokens will be available for trading on decentralized platforms like Uniswap and PancakeSwap. However, you can keep an eye on $REKT's price movements by adding it to your CoinGecko watchlist.
Final Takeaway
Mark your calendars, because this Black Monday is about to go down in crypto history. $REKT is more than a Telegram trading bot; it's a revolution. It's not merely a meme token; it's a meme token with substance. In a landscape where hype often outstrips utility, $REKT is a breath of fresh air, supported by the creme de la creme of the crypto world.
The stage is set. Are you in?
Website : www.REKT.game
Twitter : http://twitter.com/REKT
Telegram : t.me/REKTgame
Telegram Bot: t.me/REKTgame_bot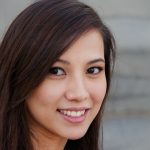 I'm a professional writer specializing in the field of cryptocurrencies. My work has been published in numerous online and offline publications which has made me one of the leading authorities in this industry. In addition to my work as an author, I'm also a highly sought-after speaker on the topic of cryptocurrency investing. I have given talks at some of the world's most prestigious financial institutions, and my advice is regularly featured in the media.