Bitcoin has recently fallen below a $32,000 critical hold point and in response, retail investors have taken this as an opportunity to make money from the falling bitcoin price. So far, retail investors have started loading up on shorts, an incredibly bearish metric for the market.
Retail investors load up on shorts | Source: Twitter
So many shorts placed in such a short period of time might show other investors that the price of the digital asset will fall eventually and thus, lead to panic selling. Although this is never always the case. The fact remains that no one exactly can pinpoint what will happen with the digital asset and as such, every short or long being placed now are mere bets. More akin to guesses than actual predictions.
Related Reading | I Stand By My $100,000 Bitcoin Price Target, Anthony Scaramucci
According to this Twitter post, retail investors have been consistently short squeezing the digital asset as the market struggles to rebound. This might show that the digital asset now more than ever might be close to the famed bitcoin bottom.
Cascading Lows
Investors poured in their opinions on the longs being placed by retail investors. A user posted that this might lead to more of a cascading bottom that will be much greater than anything reversal.
Chances of cascading bottom much greater than any reversal here. Money on retail for once.
— Crazy Tuliped (@TonyD0214) July 16, 2021
Forecasts remain that the digital asset might break the $30,000 stronghold that it has held for weeks now. Speculations abound that this is the point institutional investors would up their investments and the bulls would come storming back in.
BTC price amid bearish sentiment | Source: BTCUSD on TradingView.com
Bitcoin has dipped in the past 24 hours, down to almost $31,000, and made a small recovery back from this dip. But this is not enough to renew faith that a rebound would be more likely than a bottom.
If the digital asset breaks $30,000 before the week is over, then it might as well be very well in bear territory for bitcoin. Regardless, other investors believe this will spark a weekend relief rally.
The shorters hope to break the current bitcoin support but so far, bitcoin has held out. But there's no telling how the rest of the weekend will play out.
Bullish Sentiment For Bitcoin?
Despite the continued fall of the price of the digital asset, bitcoin maximalists continue to remain steadfast in their resolve for bitcoin's future. Exchanges have reported plummeting crypto reserves on their balance as investors take out coins from exchanges into hold wallets. Holders continue to stand by the coin.
There are likely to be large accumulation events taking place if bitcoin does break the $30,000 support. Whales will use this opportunity to buy back the assets they had sold during the height of the market and retail investors alike will want a piece of that action.
Related Reading | Make It Rain Satoshis: Las Vegas Strip Club Starts Accepting Bitcoin Payments
Calling the bottom for the digital asset has been a debated topic for a while now. Forecasts hound the market of when the bitcoin bottom will be reached. But so far, bears seem to have a chokehold on the price as the asset has not been able to post any meaningful recovery in the past weeks. Just barely holding on to its current position on the charts.
At this time, BTC continues to aim for the $32,000 price point while bears drag the price down. The digital asset has shown strong rebound patterns so far as it now trades at a little over $31,900.
Featured image from The Balance, chart from TradingView.com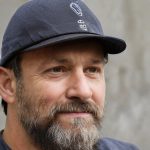 I'm a highly experienced and successful crypto author with over 10 years of experience in the industry. I have written for some of the biggest names in the space, and my work has been featured in major publications such as Bloomberg, Forbes, and The Wall Street Journal. I am a sought-after speaker and commentator on all things crypto, and my work is widely respected by my peers. If you're looking for someone who can provide insights and analysis on the latest developments in the world of cryptocurrencies, you can contact me.