The brand new lending protocol introduces the next generation in DeFi concepts; cross-margin yield farming
NEW YORK, NY / ACCESSWIRE / October 5, 2021 / Apricot Finance has announced the public launch of its mainnet for this month. Apricot is a next generation lending protocol built on Solana that provides users with cross-margin farming and programmable protection against liquidation. It comprises three separate products, Apricot Lend, Apricot X-Farm, and Apricot Assist that combine to give users a comprehensive decentralised lending experience. The security of Apricot smart contracts will be verified by Halborn Security, an independent blockchain security firm.
Overview
Apricot Finance is a suite of three tools that each fulfill a different function as part of a brand new lending protocol. The protocol grants investors access to cross-margin yield farming while protecting themselves from downside risk. The platform is built on Solana and aims to take advantage of the low fees and fast transactions to deliver an easy-to-use and user-friendly experience.
Apricot Lend is the first tool and unsurprising, is the tool that allows users to lend and borrow. This tool provides the framework that the rest of the protocol's features are built on. Users are able to deposit specific crypto assets and earn interest on them or alternatively to borrow stablecoins using the deposited asset as collateral. Notably, the protocol is cross margin, allowing users to deposit any asset as collateral for borrowing another.
Apricot X-Farm (Cross Farm) is the second tool that makes up the service. Users are able to enter into x3 leveraged yield farming of a stablecoin pair (USDC-USDT), the first pair to be offered as part of this function. Crucially, users do not have to own any of the underlying tokens in the pool. They can deposit any crypto asset as collateral to contribute to the liquidity pool.
Essentially, Apricot users will be depositing any crypto assets as collateral to contribute to a stablecoin liquidity pool with up to 3x leverage. The process is optimised by the fact that no conversion is necessary on other platforms, streamlining the user experience. The first pairs on X-Farm will be stablecoins or pegged assets to minimize the risk of impermanent loss.
The third and final tool is Apricot Assist. This is the tool that will protect users from a large loss if the price of the underlying collateral asset falls. Assist is fully customisable allowing investors to select at what price they should sell their collateral assets, which assets exactly should be sold, and how much of the asset should be sold. Assist is fully programmable and allows users to decide exactly how much risk they are prepared to take on when contributing to liquidity pools. Users can now manage their risk even when they are absent from apricot. Assist should strongly decrease the amount of liquidations that occur on the platform.
The latest financing round has yielded $4 million in investment, demonstrating the huge belief in this project from leading blockchain investors. This support was instrumental in Apricot launching its testnet in September.
Before the launch of Apricot's mainnet this month, Halborn Security will provide a security audit report that verifies the safety of Apricot's smart contracts. This will follow with further audits within the weeks after the launch. In order to guarantee the safety of investor funds, the contract will remain closed source until after additional audits have been completed.
About Apricot Finance
Apricot Finance is a next generation protocol built on Solana that gives users access to leveraged yield farming whilst simultaneously giving them the tools to minimize their downside risk. With the imminent release of security audits from two separate blockchain security firms, Apricot is committed to ensuring the safety of all value locked in their smart contracts.
Website | ​​Twitter | Discord | Telegram | Telegram Announcement
Media contact: [email protected]

Post Views:
3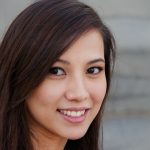 I'm a professional writer specializing in the field of cryptocurrencies. My work has been published in numerous online and offline publications which has made me one of the leading authorities in this industry. In addition to my work as an author, I'm also a highly sought-after speaker on the topic of cryptocurrency investing. I have given talks at some of the world's most prestigious financial institutions, and my advice is regularly featured in the media.