The largest iGaming token by market cap rolls out XFUN token, XFUN Wallet, and XFUN Casino to bring decentralized, non-custodial gaming to the mainstream.
GIBRALTAR, April 12, 2022 – FUNToken, the largest iGaming token by market cap, has successfully launched its high speed, low latency, and gas-free counterpart on the Polygon network – XFUN.
With XFUN, FUNToken has fulfilled the first quarter of its 2022 roadmap revealed in January. The rollout comprises the token pegged 1:1 with FUN, the non-custodial XFUN Wallet available on both iOS and Android, the embedded FUN/XFUN bridge that enables swapping, and the decentralized XFUN Casino.
In an industry where player funds are traditionally held and managed by the operator on the basis of trust, FUNToken brings autonomy and control to the player experience using decentralization.
Deploying XFUN on the Polygon network helps FUNToken avoid the high gas fees and scalability issues of the Ethereum network it is based on. Furthermore, moving the entire ecosystem on-chain allows users to play straight from the wallet and retain control of their funds.
The FUN/XFUN swapping system introduces new tokenomics – every FUN swapped for XFUN is escrowed from the Ethereum mainnet, effectively taking them out of circulation and creating a dual asset deflationary ecosystem.
XFUN is also available for use at the in-house dPlay Casino and powers the XFUN Casino, a full-fledged decentralized iGaming platform that seeks to disrupt the industry's status quo.
"I'm pumped to be delivering the XFUN ecosystem as per our roadmap. Providing the ability to dip into disparate operators in the conventional way and in the Metaverse is what our 300k+ and growing community is looking for. Removing gas with the XFUN Wallet is key to this," said Adriaan Brink, CEO of FUNToken.  
"We are thrilled to support FUNToken, the largest iGaming community. By leveraging Polygon technology, they will be able to scale up and deliver a smooth on-chain gaming experience to players now and in the future", commented Steven Haynes Bryson – VP Head of Business Development at Polygon Studios.
"Bringing their users to Polygon will help to further position Polygon and Polygon Studios as the leading platform for blockchain gaming. We support their vision of a decentralized, player-centric Web3 Gaming category", concluded Steven Haynes Bryson.
About FUNToken:
With over 300,000 users and counting, FUNToken is the leading iGaming token in the world. Based on the Ethereum blockchain, it was created as a fast, transparent, and truly fair transactional solution for iGaming ecosystems and players alike.
Supported by a robubst development team and helmed by CEO Adriaan Brink, FUNToken's objective is simple: harnessing the power of blockchain tech to create trustless ecosystems that users can rely on and operators can implement seamlessly.
Website | XFUN Ecosystem | Twitter | Telegram | Discord | Reddit |
About Polygon:
Polygon  is the leading platform for Ethereum scaling and infrastructure development. Its growing suite of products offers developers easy access to all major scaling and infrastructure solutions: L2 solutions (ZK Rollups and Optimistic Rollups), sidechains, hybrid solutions, stand-alone and enterprise chains, data availability solutions, and more. Polygon's scaling solutions have seen widespread adoption with 7000+ applications hosted, 1B+ total transactions processed, ~100M+ unique user addresses, and $5B+ in assets secured.
If you're an Ethereum developer, you're already a Polygon developer! Leverage Polygon's fast and secure transactions for your dApp, get started here.
Website | Twitter | Ecosystem Twitter | Developer Twitter | Studios Twitter | Telegram | LinkedIn | Reddit | Discord | Instagram | Facebook
ABOUT POLYGON STUDIOS
Polygon Studios is the Gaming and NFT arm of Polygon focused on growing the global Blockchain Gaming and NFT Industry and bridging the gap between Web 2 and Web 3 gaming through investment, marketing and developer support. The Polygon Studios ecosystem comprises highly loved games and NFT projects like OpenSea, Upshot, Aavegotchi, Zed Run, Skyweaver by Horizon Games, Decentraland, Megacryptopolis, Neon District, Cometh, and Decentral Games. If you're a game developer, builder or NFT creator looking to join the Polygon Studios ecosystem, get started here.
Twitter | Facebook | Instagram | Telegram | Tiktok | LinkedIn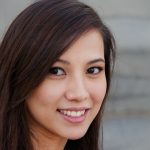 I'm a professional writer specializing in the field of cryptocurrencies. My work has been published in numerous online and offline publications which has made me one of the leading authorities in this industry. In addition to my work as an author, I'm also a highly sought-after speaker on the topic of cryptocurrency investing. I have given talks at some of the world's most prestigious financial institutions, and my advice is regularly featured in the media.