After the successful launches and presale programs of its native currency, i.e., Funex Coin – Funex Club is all set to launch its non-custodial wallet named Funex Pro. Loaded with high-end features & technology, Funex Pro is a multi-chain cryptocurrency wallet. Like any crypto wallet, its primary function is to store, send, & receive cryptocurrencies. However, Funex Pro has gone a few steps ahead of its counterparts.
In terms of features, security, speed, privacy, cost-efficiency, & multi-blockchain acceptance – Funex Pro is highly rich. It accepts the coins/tokens from three blockchain networks on its platform – Ethereum, Binance, & Tron – and that's why it is called a multi-chain wallet. There is no deposit fee at all. Funex Pro doesn't even ask for names, emails, & numbers, nor it keeps users' backup phrases, private keys, or any other information. The users have all the control and are the sole owners of their wallets.
"We have made this for the crypto holders so their funds can remain safe without any risk. We have worked up on the transactional speed, advanced features like biometric & face unlocking, real-time crypto charts, easy-to-view dashboard, and many other things besides making the wallet super simple to use." – Funex Club Founding Members
The Funex Pro Wallet is live on the web with the mobile app coming very soon. To know more, visit the website.
About Funex Club
Funex Club is a Lithuania-based highly advanced DeFi ecosystem offering services that can conduct crypto-related operations with the highest possible security, speed, and privacy.
Funex Club's Primary Ventures
Funex Club Wallet – Funex Coin Wallet & Funex Pro Wallet
Funex Club Coin – Funex Coin & Funex Coin 2.0 Referral Staking Reward Program
Funex Club NFT Marketplace
Funex Club Exchange
Funex Club Gaming
Contact Name: Martyna V.
Contact email: [email protected]
Location: Vilnius , Lithuania
SOURCE: Funex Pro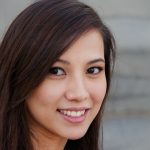 I'm a professional writer specializing in the field of cryptocurrencies. My work has been published in numerous online and offline publications which has made me one of the leading authorities in this industry. In addition to my work as an author, I'm also a highly sought-after speaker on the topic of cryptocurrency investing. I have given talks at some of the world's most prestigious financial institutions, and my advice is regularly featured in the media.