Friend3, the top trending SocialFi decentralized application (dApp) on BNB & OpBNB Chains, is on the verge of a historic moment in its journey as it gears up for the listing of its native token, $F3. This much-anticipated event marks a significant milestone for the platform, which is set to reshape the landscape of social monetization in the Web3 world.
Friend3's innovative approach has captured the attention of the Web3 community by introducing ground-breaking features that empower users to not only make friends but also profit through passive income, value approval, and social account futures trading in the digital realm. The platform's commitment to revolutionizing the social monetization landscape is evident in its introduction of customizable pay-per-group communities and a decentralized donation mechanism, enabling automated passive income. These features create direct financial incentives for content creators, thereby closing the loop in the ever-evolving creator economy.
The platform's exponential growth and unparalleled success have positioned Friend3 as the #1 trending Social dApp on both the BNB Chain and OpBNB Chain. Within just seven weeks, Friend3's Open-source app audited by Peckshield has garnered an impressive 50,000 users and facilitated over 200,000 transactions. Friend3 is first-of-its-kind in many revolutionary SocialFi features. It stands out as the first dApp to offer customizable pricing curves in social protocols, thanks to its unique mechanism that empowers content creators in ways previously unexplored. With its recent OpBNB release, Friend3 also introduced futures trading of Social accounts,  laying the groundwork for the evolution of SocialFi. The platform has partnered some of the strongest players in Web3 Space including BNB Chain, OKX, Floki, Coin98, Safepal, and more!
Friend3's journey to this momentous token listing has been further accelerated by a substantial investment from Poolz Ventures, a testament to the project's potential and vision. To celebrate this milestone and provide an opportunity for the community to join in the excitement, Friend3 is set to conduct an Initial DEX Offering (IDO) Round Sale on Poolz Launchpad. This strategic move will pave the way for the $F3 token's listing on some of the most prestigious Centralized Exchanges, solidifying Friend3's position as a pioneer in the Web3 revolution. The $F3 token's Fully Diluted Valuation will be marked at $10M, with an initial market capitalization lower than $300K, Friend3 is truly an undervalued gem with significant growth potential.
Read more on the Poolz Finance Sale Page
As the Web3 world eagerly awaits the $F3 token listing, the stage is set for a new era in social interaction and monetization. Friend3's commitment to redefining the Web3 experience promises to empower users, creators, and investors alike; while offering the most user-friendly and trustworthy platform available in the SocialFi space.
For more information, visit Friend3's official website.
About Friend3:
Friend3 is a leading social decentralized application (dApp) that provides a platform for users to make friends and profit in the Web3 world. By introducing customizable pay-per-group communities and a decentralized donation mechanism, Friend3 is at the forefront of revolutionizing the social monetization landscape. With a rapidly growing user base, the platform has already left its mark as the #1 trending Social dApp on BNB Chain and OpBNB Chain. Friend3's unique features, such as customizable pricing curves in social protocols, empower content creators and contribute to a complete loop in the creator economy.
For media inquiries, please contact:
Name: Joesph M Cheung
Website: https://friend3.group/
Email: [email protected]
Address: 39-41 CHASE SIDE, LONDON, UNITED KINGDOM, N14 5BP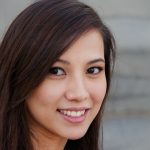 I'm a professional writer specializing in the field of cryptocurrencies. My work has been published in numerous online and offline publications which has made me one of the leading authorities in this industry. In addition to my work as an author, I'm also a highly sought-after speaker on the topic of cryptocurrency investing. I have given talks at some of the world's most prestigious financial institutions, and my advice is regularly featured in the media.