Polygon and Filecoin announce cross-compatible bridge and extend free storage to encourage the development of Web 3 infrastructure
DUBAI, UAE / ACCESSWIRE / August 21, 2021 / Polygon, an Ethereum scaling full-stack solution bringing mass adoption to the Ethereum platform, has today announced a cross-chain bridge to decentralized storage network Filecoin to accelerate Web 3 interoperability between both ecosystems. The bridge will connect Filecoin and Polygon data stores and allow ecosystem projects pro gratis usage of the bridge and storage to encourage cross-platform development.
With the majority of DeFi bluechip Dapps such as Sushiswap, Curve, Aave, Balancer, Kyber already using Polygon as their preferred scaling solution, adding a Polygon-Filecoin bridge was the next logical step to aid collaboration and composability between blockchain-based systems.
The fully functional storage bridge was recently created by open-source IPFS-based storage toolkit Textile to create an efficient way for Polygon developers, applications, smart contracts, and NFTs to integrate and harness Filecoin-based storage.
Textile's release offers a fully functional storage bridge that allows developers to efficiently store data from any Polygon address without any new signups, secrets, or API keys – a first for the network. The bridge enables a simple, permissionless storage endpoint for developers and their Polygon application users. Currently, it is operational on the Polygon mainnet and Mumbai testnet. In addition, Textile has a roadmap to gradually increase the usability of the bridge, and eventually, to decentralize governance of the bridge.
Juan Benet, founder of Filecoin, said: 'We're thrilled that our work with Textile is opening so many inroads for projects to build out the cryptocurrency sector and delighted to be able to now offer Polygon developers access to free and decentralized storage. Building infrastructure to support the growth of the Web 3 is integral to encourage user adoption and enhance user experience."
Interoperability will enable an entire host of new Web 3 applications by allowing developers to combine capabilities from different blockchains to meet their particular needs. Through the cross-chain bridge, Filecoin will bring greater functionality to Polygon applications that require decentralized and verifiable storage. This will be especially relevant to the 170+ and growing NFT and gaming projects building on Polygon.
Polygon has become the blockchain of choice for NFTs, NFT marketplaces, and blockchain games. Its ultra-low transaction fees and sustainable Proof-of-Stake (PoS) consensus mechanism make Polygon a more practical and economical option for activities such as minting and trading NFTs. Polygon Studios already works with the majority of today's top blockchain-based Web 3.0 games and NFT projects, including Decentraland, Opensea, Sandbox, Somnium Space, Decentral Games, and has 5x more gaming and NFT Dapps than any other chains outside of Ethereum main chain at around 300+ gaming and NFT Dapps.
Sandeep Nailwal, co-founder of Polygon, said: 'Engendering cross-platform compatibility is at the heart of what we're trying to achieve at Polygon. Interoperability between separate blockchains is just as important as scaling these systems – particularly as we move toward onboarding the next billion users to the Ethereum network and the broader Web 3."
"The Filecoin-Polygon bridge will further that mission by supporting developers via free storage and access to both ecosystems,' Nailwal added.
The Filecoin-Polygon bridge will enable these newly connected communities to create new cross-compatible applications, driving towards new kinds of product-market fit in the decentralized world. Both Polygon and Filecoin are only just beginning to explore the possibilities of their respective protocols.
To get started on the bridge deployment on Polygon, simply visit the instructions and documentation at:https://eth.storage/. All storage costs using the bridge are free.
About FIlecoin
Filecoin, the world's largest decentralized network, allows users to store, request, and transfer data via a verifiable marketplace. Filecoin is completely open-source, enabling people from all over the world to participate. The Filecoin protocol runs on an advanced and novel proof system – a combination of Proof of Spacetime (PoSt) and Proof of Replication (PoRep), to provide unmatched efficiency and reliability.
Filecoin's advanced technology provides a robust foundation to store the world's most valuable data sets. An alternative to costly cloud storage, the Filecoin network offers efficiently priced and geographically decentralized storage, minimizing financial barriers, and allowing users to take advantage of its unmatched network capabilities.
About Polygon
Polygon is the first well-structured, easy-to-use platform for Ethereum scaling and infrastructure development. Its core component is Polygon SDK, a modular, flexible framework that supports building and connecting Secured Chains like Plasma, Optimistic Rollups, zkRollups, Validium, etc., and Standalone Chains like Polygon POS, designed for flexibility and independence. Polygon's scaling solutions have seen widespread adoption with 450+ Dapps, ~350M txns, and ~13.5M+ unique users. For more information, please visit: https://polygon.technology/
If you're an Ethereum Developer, you're already a Polygon developer! Leverage Polygon's fast and secure txns for your Dapp, get started here.
Website | Twitter | Ecosystem Twitter | Studios Twitter | Reddit | Discord | Telegram | Instagram
For more information, please contact:
Pedro Park
Crypto Land PR
http://cryptolandpr.com/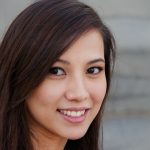 I'm a professional writer specializing in the field of cryptocurrencies. My work has been published in numerous online and offline publications which has made me one of the leading authorities in this industry. In addition to my work as an author, I'm also a highly sought-after speaker on the topic of cryptocurrency investing. I have given talks at some of the world's most prestigious financial institutions, and my advice is regularly featured in the media.