Post Views:
16
The advertisement platforms are misused and misunderstood time and again because of their free nature. This can cause disruption and loss for both consumers and service providers. To fix this prevailing problem in the industry, DOOR coin has come up with a brilliant ad referral system with the use of cryptocurrencies. 
Cryptocurrencies are booming in today's economy. From serving as an alternative means to make money to dominating the gaming and digital asset world with NFT, crypto is the next big innovation that is going to take over the world. DOOR coin uses the security and validity of crypto to make property ad referrals legitimate and accessible. 
What is DOOR? 
DOOR is an ad referral ecosystem that is powered by blockchain and cryptocurrency. The consumers, who are owners of properties, can connect with businesses and service providers and get rewards for it. DOOR eliminates the need for an intermediary person between consumers and business providers who can add extra friction and cost to the process. Advertisers can directly connect with users and get benefitted from real data that will get them the product, service or connection they want. People can use the DOOR coin to view an ad put out by the consumer and it will also be the mode of payment inside the ecosystem. 
How to join DOOR?
To join DOOR, one needs to sign up using their email and phone number. The contact details and the property details will be verified to ensure legitimacy. To start holding and using DOOR coins, the below-mentioned criteria must be fulfilled. 
To join DOOR, one must have an account in a central exchange and have their bank account linked to it. Then they must have a Metamask Wallet or Coinbase Wallet that supports ERC20 Tokens so that they can hold DOOR tokens. 
Setting up mydoorwallet.com will benefit the user to deposit and withdraw DOOR from a secure account. It also has options to view transaction history, deposits, withdrawals in the wallet. 
Features of DOOR
DOOR rewards for referrals so not only the businesses but the people who refer will also benefit from rewards. The https://holdyourdoor.com/ program is a new initiative by DOOR which rewards people if they register their wallet with email, if they refer a friend to register and if they refer the most people at the end of the program, they get a mega reward. 
DOOR also rewards holders and each coin acts as a key to unlock further benefits. 
To know more about DOOR and its benefits, visit: https://doorcoin.com//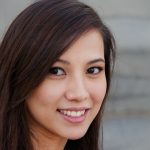 I'm a professional writer specializing in the field of cryptocurrencies. My work has been published in numerous online and offline publications which has made me one of the leading authorities in this industry. In addition to my work as an author, I'm also a highly sought-after speaker on the topic of cryptocurrency investing. I have given talks at some of the world's most prestigious financial institutions, and my advice is regularly featured in the media.