On August 24, 2022, Calo Metaverse officially announced the project called Calo Indoor. This is the first GameFi project that leads the Burn To Earn trend. Calo Indoor focuses on building a system of indoor exercise activities which is applied AR technology.
In early 2022, the Move To Earn trend emerged with hundreds of small projects following this trend. The slice of cake is divided too small, making it very easy to cheat & hack.
Calo Indoor not only opens a new trend of Fitness App but also kicks off a whole new trend of Game Fi – Burn To Earn. First, Calo Indoor is applied tracking technology to practice through AR, bringing high efficiency, variety of game play and exercise elements, improving experience and better connecting users.
To start practicing in game, players need to equip a NFT Sneaker suitable for each type of exercise. And of course, Calo Indoor players will receive valuable rewards that can be converted into cash such as IFIT Tokens, Calo Tokens or other items in game.
Second, improving health is always one of the top concerns of the community. To improve health, exercise is the most sustainable and effective way. However, not all of us can afford to go to professional gyms or have personal trainers to guide us. At this time, simple ways of exercise that can be easily done such as jogging, walking, or indoor activities become the optimal choice for health training.
Deeply aware of that problem, CaloVerse was founded with the first project being Calo Run – outdoor exercise App, and now, Calo Indoor – Indoor sports training application. Calo Indoor carries the common mission that CaloVerse has been pursuing since its inception: Encourage the community to be active in doing exercise and build a healthy lifestyle.
Learn more about the project at: https://indoor.fun/?utm_source=CaloIndoor_BC
Join Calo Indoor community: https://t.me/+MMaSgeQ_yjY2NjQ1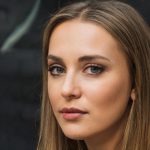 I have worked in the financial sector for over 10 years and have been writing about cryptocurrency for the past 2 years. I have a passion for finance and technology and I enjoy sharing my knowledge with others. I am a regular contributor to CoinDesk, one of the leading publications in the space. In addition to my writing, I am also a popular speaker on the topic of cryptocurrency and have given talks at various conferences around the world.