The crypto market is in fierce debate: is the top of the Bitcoin bull market in? Bears salivating for cheaper coins say yes, while bulls hell bent on seeing through stock-to-flow predictions say otherwise. But which is it?
A secondary conflict surrounds the topic: "if that was a top, it sure doesn't look like one." And while that is indeed true, don't have a cow, man. We're about to explain why the most recent top ushered in the return of Bart Simpson, along with why the move likely happened the way it did.
"If This Is The Top In Bitcoin, It Doesn't Look Like A Top"
Even if you aren't a pro at technical analysis and couldn't read a chart if your life depended on it, it is pretty clear that tops and bottoms come to a sharp point most of the time – signaling a rebound is ahead and the violence left behind.
Rounded bottoms do commonly appear but are a slow grind of a process and tend to stretch across a long timeframe.
Related Reading | Bear Phase Fractal Warns Of Pain, Bitcoin Bull Market To Remain Unbroken
The shape and pattern of the recent Bitcoin "top" has many traders and analysts confused. Where is the blow-off phase? Where is the bearish retest? What type of pattern even is this? All of these questions are used as firepower to make an argument that this isn't a top.
The spiky pattern with several sharp peaks into resistance instead looks like the top of the head of a famous cartoon character: Bart Simpson.
Bart moves are back in BTC | Source: BTCUSD on TradingView.com via Twitter
I'm Bart Simpson, Who The Hell Are You?
The character Bartholomew JoJo Simpson, or Bart for short, first appeared on The Tracey Ullman Show in 1987 as a short. A dedicated show first aired in 1989 and it has been running ever since.
The animated character is a TV icon, and the show is a pop culture phenomenon that's adored by millions. So why then, when Bart appears on the Bitcoin price chart do crypto traders get so upset?
Related Reading | Eat My Shorts: Everything You Need To Know About The Bitcoin Bart Pattern
"Bart moves" as the community calls them, result from low liquidity. During such phases, whales can easily push price action through trading ranges. Bitcoin at more than a trillion dollar market cap tames the overall liquidity argument, but when order books are thin because everyone is holding, a whale can just as easily make waves as we've recently seen.
This high timeframe Bart move is the largest on record, and shows that more coins being exchanged are necessary to further price appreciation. Order books should be stacked for further upside. For now, the cryptocurrency is back to being a whale's playground – either until buying or selling picks up to an extreme.
Featured image from iStockPhoto, Charts from TradingView.com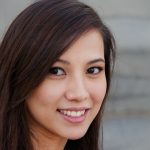 I'm a professional writer specializing in the field of cryptocurrencies. My work has been published in numerous online and offline publications which has made me one of the leading authorities in this industry. In addition to my work as an author, I'm also a highly sought-after speaker on the topic of cryptocurrency investing. I have given talks at some of the world's most prestigious financial institutions, and my advice is regularly featured in the media.