With AutographNFT live on Polygon, users can add digital signatures to NFTs to authenticate their assets and overcome high gas fees and transaction speed bottlenecks. 
DUBAI, UAE / ACCESSWIRE / September 23, 2021 / Polygon , an Ethereum scaling platform onboarding millions to the Web3, today announces the launch of AutographNFT (by AlchemyNFT) on Polygon. AutographNFT enables new utilities for non-fungible tokens (NFT) through EVM-based smart contracts and TokenScript framework and will leverage the Polygon network to eliminate prohibitive gas fees and improve transaction speeds.
Backed by billionaire investor Mark Cuban, AutographNFT is a platform that enables users to add digital signatures – or autographs – to NFTs. The ability to sign NFTs serves as an indication of the artist or previous holder and as an authentication method.
On July 24, Ethereum co-founder Vitalik Buterin used his Twitter ID to sign an NFT, called "The Alchemist," by the artist Mladen Petronijevic.
Anyone with a Twitter account can sign an NFT. Users can offer financial incentives in exchange for signatures from other Twitter users, who also have the option to donate their incentives to charity.
By using Ethereum virtual machine (EVM) smart contracts and TokenScript technology, AutographNFT essentially adds an identity layer to NFTs. Users get to hard-code relationships between content, creators, and fans with their digital signatures, which in turn helps prevent fraudulent activities from infiltrating the NFT ecosystem.
Before integrating with Polygon, AutographNFT users were subject to a hefty Ethereum gas fee on every signature. With fees reaching as high as $200 per transaction earlier this month, staying only on the Ethereum main chain was becoming unsustainable. With an average fee of $0.00004 per transaction and speeds of little over 2 seconds, the Polygon integration makes it quicker and more cost-effective for AutographNFT users to add value to their tokens and prevent fraud.
AutographNFT's parent firm, AlchemyNFT, recently raised $6 million in capital from a consortium of investors, including billionaire Mark Cuban, Crypto.com Capital, Framework Ventures, and Mechanism. The funds are being allocated to the growth of AlchemyNFT and further development of its platforms, including AutographNFT.
Victor Zhang, Founder of AlchemyNFT, added: "Bringing AutographNFT to Polygon sets us up for future success, now that users have a faster and cheaper way to sign and authenticate their NFTs. There's already significant interest in our platform, with the likes of Ethereum co-founder Vitalik Buterin being one of the first to sign an NFT artwork on our platform, as well as high-profile investors like Mark Cuban backing us. Joining the Polygon ecosystem will help take the venture much further."
Meanwhile, Polygon has been witnessing a surge in NFT dApps launching on its platform this year. There are already significantly more gaming and NFT Dapps on Polygon than other chains outside of Ethereum, with more than 500 Dapps already in the Polygon ecosystem. Polygon also boasts over 60 million unique users and has facilitated approximately 600 million transactions, both of which are growing at a rapid pace.
For more information, please contact:
Pedro Park
Cryptoland PR | http://cryptolandpr.com/
About Polygon
Polygon is the leading platform for Ethereum scaling and infrastructure development . Its growing suite of products offers developers easy access to all major scaling and infrastructure solutions: L2 solutions (ZK Rollups and Optimistic Rollups), sidechains, hybrid solutions, stand-alone and enterprise chains, data availability solutions, and more. Polygon's scaling solutions have seen widespread adoption with 500+ applications hosted, ~600M total transactions processed, ~60M unique user addresses, and $5B+ in assets secured.
If you're an Ethereum Developer, you're already a Polygon developer! Leverage Polygon's fast and secure txns for your Dapp, get started here .
Website | Twitter | Ecosystem Twitter | Studios Twitter | Reddit | Discord | Telegram | Instagram
About AutographNFT
AlchemyNFT is a platform that enables new utilities for non-fungible tokens through EVM-based smart contracts and TokenScript framework. Its proprietary TokenScript technology adds utility to NFTs by bringing context, security, and cross-platform functionality (iOS, Android and Web). The first application of AlchemyNFT is AutographNFT , a platform that allows users to add digital signatures to non-fungible tokens. People can also use it to ask for digital autographs from others, such as celebrities and artists, who can get paid for their autographs, as well as potentially donate the proceeds to charities. AlchemyNFT is a project of the team behind crypto wallet AlphaWallet, including CEO Victor Zhang and CTO Weiwu Zhang, and has raised $6 million from investors including Mark Cuban, Crypto.com Capital, Framework Ventures and Mechanism.
AutographNFT product | AlchemyNFT project | Twitter | Discord


Post Views:
119
Related Stories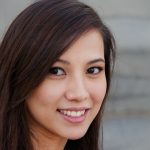 I'm a professional writer specializing in the field of cryptocurrencies. My work has been published in numerous online and offline publications which has made me one of the leading authorities in this industry. In addition to my work as an author, I'm also a highly sought-after speaker on the topic of cryptocurrency investing. I have given talks at some of the world's most prestigious financial institutions, and my advice is regularly featured in the media.