Greg Gopman Has An Impressive History For Rapidly Growing Startups And Will Be The Ideal Candidate To Position Ankr As The Leader In Web3
SAN FRANCISCO, CA / ACCESSWIRE / February 16, 2022 / Greg Gopman, a leading figure in the decentralized internet movement, has taken a new role as the Chief Marketing and Business Development Officer (CMBDO) for the Ankr multi-chain Network.
Gopman has been working with startups for over ten years, with an even split of five in Web2 and five in Web3. He's the founder of Akash Network ($AKT) and the crypto growth consultancy Mewn, which helped to take crypto infrastructure projects like Kadena from an $80M market cap to over $4B in 5 months.
Gopman has also been an advisor to several DeFi projects and previously worked closely with Ethereum's Vlad Zamfir on his PoS and Sharding Casper upgrades.
Overall, Gopman has spent a career working in complex technical companies and helping them decipher information down to simple terms that people can connect with. With Ankr it's no different, as they have one of the most robust and little-known platforms offering a combination of node infrastructure, staking, and DeFi solutions for developers. Ankr investors can benefit from high staking returns, while also compounding their staking rewards with Liquid Staking rewards and integrations. This lucrative reward system will help to position Ankr as an up-and-coming leader in the decentralized finance space.
Ankr provides node infrastructure across more than 50 proof-of-stake blockchains and weaves the world of DeFi and Web3 together. With one-click node deployment, it's easy to launch and manage nodes and validator nodes on a blockchain of your choosing, with little technical knowledge. Enterprise-level solutions are also on offer. Ankr is partnered with Binance, Polkadot, and Fantom, and is the main RPC provider for numerous chains including Polygon.
The aim of Ankr network is to democratize Web3 infrastructure and while they started off as a fairly centralized service, they are moving towards a decentralized future with a new path and hires in 2022.
Gopman stated, "If I could help Kadena get to a $4B market cap, I don't see why we can't do at least the same for Ankr." This is a noteworthy reference from Gopman because Kadena is quite similar to Ankr, in the sense that most retail investors had never heard of them until Mewn began working with them in July 2021.
Ankr has powerful industry partnerships, a brilliant technical team, and now a proven CMBDO to lead the way. Gopman believes that Ankr is the future of the Decentralized Web3 infrastructure movement and that it has the potential to be one of the largest players in the future of multi-chain, cross-chain, and Infrastructure Finance, a new market just taking off now. He is currently working on decentralizing their infrastructure and re-working their tokenomics to align more with the Web3 ethos.
Ankr will be kicking off some of these new decentralized initiatives at EthDenver from the 16th to the 20th of February, including launching their first Multi-Chain Party with co-hosts Metis, Boba, and the Polygon Network. ETHDenver is the largest and longest-running Ethereum event in the world.
During the event, Ankr Network will be releasing its first glimpse into its re-worked tokenomics and Decentralized Infrastructure model, and the first in a series of global roadshow events for the newly appointed CMBDO to attend and evangelize at.
About Ankr Network
Ankr is building the future of decentralized infrastructure and multi-chain solutions, servicing over 50 proof-of-stake chains with an industry-leading global node delivery system and developer toolkit. Ankr serves over 1T transactions a year across Web3 and is the main infrastructure provider for BSC, Fantom, and Polygon chains as of 2022.
Ankr Social Media Channels
For more information, please email: [email protected]
SOURCE: Ankr Inc.


View source version on accesswire.com:
https://www.accesswire.com/689015/Ankr-Announces-New-CMBDO-Greg-Gopman-to-Lead-Team-to-New-Era-of-Decentralization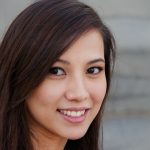 I'm a professional writer specializing in the field of cryptocurrencies. My work has been published in numerous online and offline publications which has made me one of the leading authorities in this industry. In addition to my work as an author, I'm also a highly sought-after speaker on the topic of cryptocurrency investing. I have given talks at some of the world's most prestigious financial institutions, and my advice is regularly featured in the media.