Tether is the most popular and reliable block-chain based cryptocurrency backed by the US, which is now making its way to every investor's radar. It's specifically an amazing less volatile asset for people who want stablecoins.
Stablecoins are the type of cryptocurrency that is linked to one particular asset like the US dollar.
If you are looking to transfer money with cryptocurrency but you don't wish to use any volatile coin, then Tether is an answer to your needs.
Well, the process to buy Tether in Dubai is usually quite simple and you know how to do it. However, people make tons of mistakes while buying tethers and end up worrying about their investment.
Let's dive in to know which potential mistakes you could avoid while buying tether in Dubai.
Relying on some unstable crypto exchange:
One of the biggest mistakes many people do today is buying Tether from some unstable and low-quality crypto exchange that is not reliable enough for your needs. Remember, scams are getting common in the crypto world, so you need to be very careful while buying tether.
Make sure you don't become a part of some fake or unregulated exchange that may steal your money. But how could you protect yourself from this disaster?
The best way is to find out the legitimate exchange that you think is trustable and transparent. Check out their credibility and how long they have been in the industry, what others are recommending about it, and whether they have faced any problems or troubles in their past.
So, it's always recommended to stick to some established and stable crypto exchange that has a good reputation in the market. Another thing to make sure that the crypto exchange must offer you tether. Because many companies do not sell tether instead, they offer their own stablecoin. 
Paying heavy fees:
The total amount you pay while buying tether in Dubai is usually dependent on two big factors. The quality of your crypto exchange and the method you choose for payment.
Every reliable crypto exchange has competitive fees. When you choose the best crypto exchange to buy USDT in Dubai, you should expect to pay a reasonable amount as well. But if they demand for heavy fees, it's a red flag for you.
There could be a lot of payment options, such as
Account transfer
Debit/credit card payment
Money wire and
PayPal
There is also a fee associated with the above payment methods so you can choose the option that seems most affordable to you. People usually opt for the bank account method as its relatively the cheapest method.
Expecting to get your tether within hours:
Another big mistake is to assume that your tether will be right here within a couple of hours.
But in reality, you need to wait for many days between placing the order and then getting your cryptocurrency. When people transfer money from their account to purchase their tether, the process will normally take 4-6 business days.
A debit card is another payment method that may process your amount faster. However, the method costs more money, it's recommended to choose a bank account transfer solution and then wait for some days to receive your tether.
Conclusion:
When you want to buy tether cryptocurrency in Dubai, it's always better to check for all the pitfalls that could create trouble for you in the future. However, now you are aware of the biggest ones so I am sure you can buy tether without any worries or potential issues.
If you need any help or assistance, you could always rely on the best crypto exchange experts as they can provide a detailed guideline before moving forward in the process.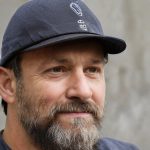 I'm a highly experienced and successful crypto author with over 10 years of experience in the industry. I have written for some of the biggest names in the space, and my work has been featured in major publications such as Bloomberg, Forbes, and The Wall Street Journal. I am a sought-after speaker and commentator on all things crypto, and my work is widely respected by my peers. If you're looking for someone who can provide insights and analysis on the latest developments in the world of cryptocurrencies, you can contact me.